Third DRIVE: Auto Fair 2019 Sees Triple The Turnout
September 5th, 2019
Third DRIVE: Auto Fair 2019 Sees Triple The Turnout
More Than RM20 Million Worth Of Cars Sold Over Three Days
Shah Alam, 5th September 2019 – The third consecutive DRIVE: Auto Fair 2019 was organized by Carlist.my from 16th to 18th August 2019 at the Setia City Convention Centre, Shah Alam. Supported by the Malaysian Automotive, Robotics and IoT Institute (MARii), the event saw close to 34,000 visitors throughout the duration of the event, almost triple the turnout from its first event back in 2017.
Featuring more than 30 models from various automotive brands, DRIVE: Auto Fair 2019 offered on-site loan approval from Public Bank as well as other exclusive deals and promotions from participating brands. The three-day event managed to garner more than 200 car bookings as well as over 1,500 test drive sessions, which resulted in over RM20 million worth of cars sold.
Premium car brands such as Mazda, Subaru, Nissan, Mitsubishi, Honda, Toyota, BMW, MINI, Proton, and Perodua showcased their latest models, including a sneak peek of the all new Subaru Forester and the first public appearance of the Toyota Hilux Black Edition, along with the MINI 60 Years Edition, the all-new Mazda 3, Proton Saga, Nissan Leaf and BMW X5 among others. Visitors were not only able to test drive various cars from participating brands but also sought to accessorize their cars with products from TRAPO, Pecca Leather, Acoustec, Osren and Llumar Malaysia.
Various freebies and promotions were also given out by Touch 'n Go, Maxis, Monster Energy and Smart Cruiser Electric Scooters as well as a showcase from Aylezo Motorsports with their Ginetta G55 GT3 and Caterham SP300R for the die-hard motorsports fans.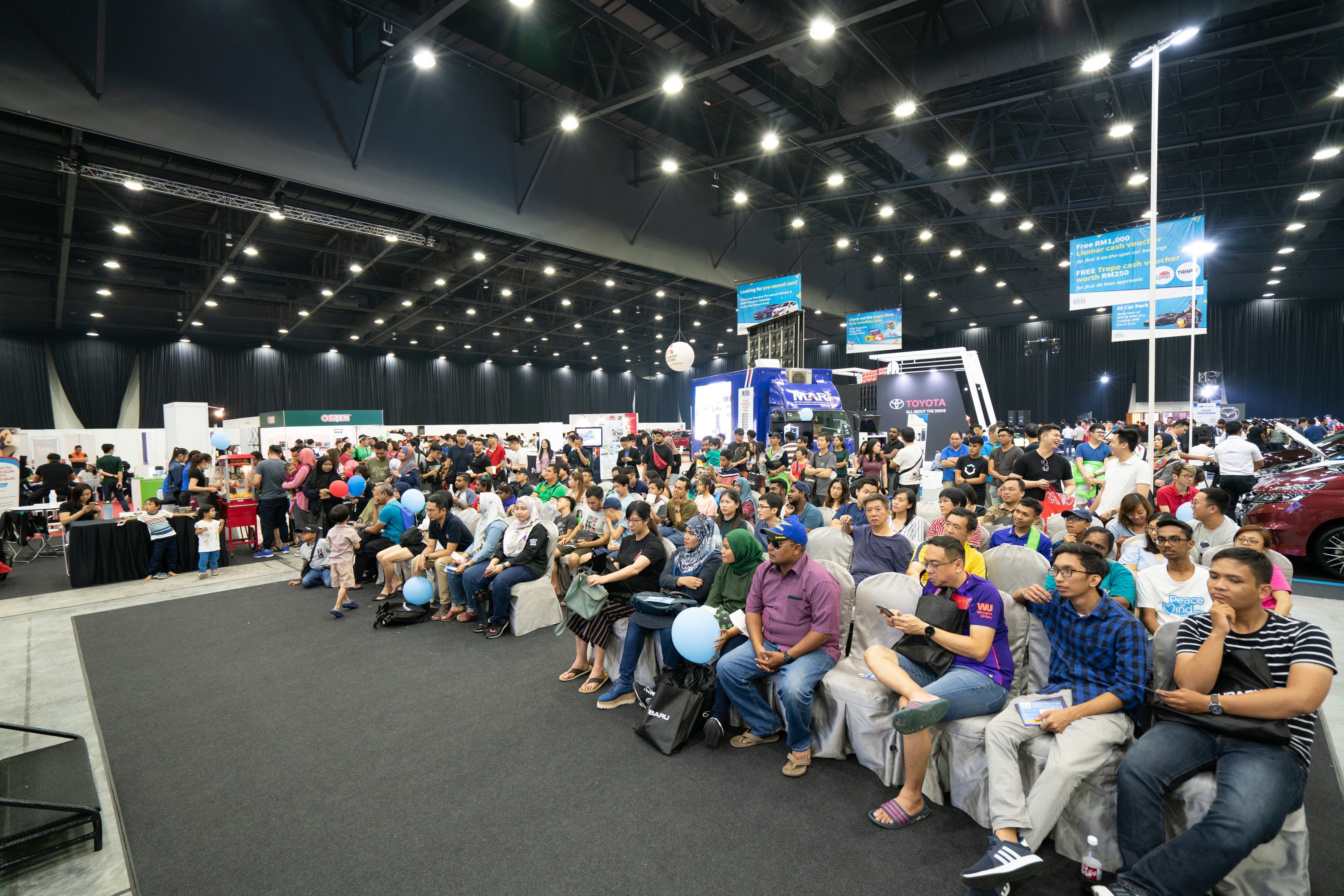 iCar Asia's Chief Executive Officer, Hamish Stone said, "We achieved overwhelming attendance for the Carlist.my DRIVE: Auto Fair 2019 thanks to the support from our partners, exhibitors and of course the mass public that visited the exhibition. Our aim is to make this event the destination one-stop-shop for car buyers – from test drives to accessories, we have it all."
This years' key highlights were from professional drift drivers, Zen Low and friends from Drift Factory as well as Subaru's Russ Swift Stunt Show which mesmerized the visitors with their adrenaline-charged performances. Touted a family event, an Angry Birds play area for the kid's courtesy from Sony Pictures Malaysia was also set-up within the exhibition hall.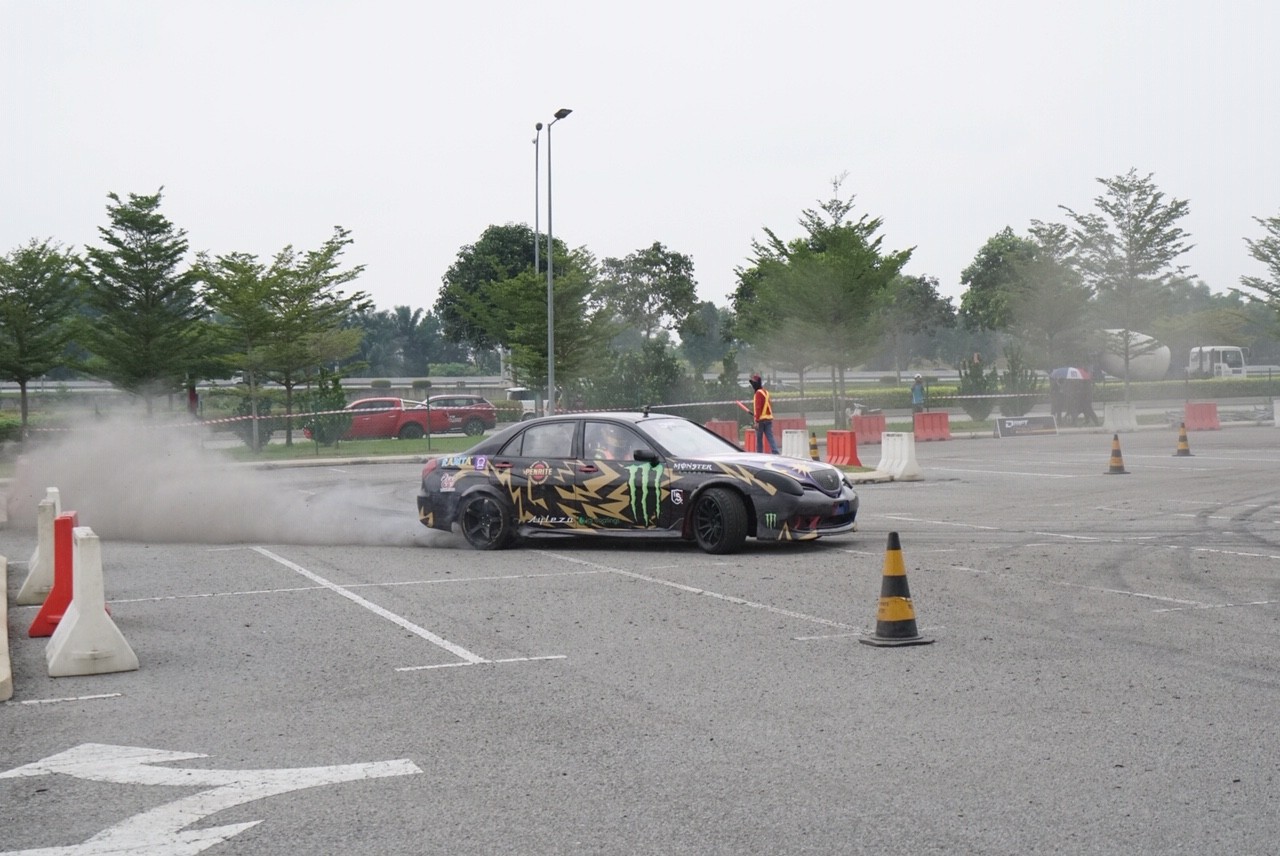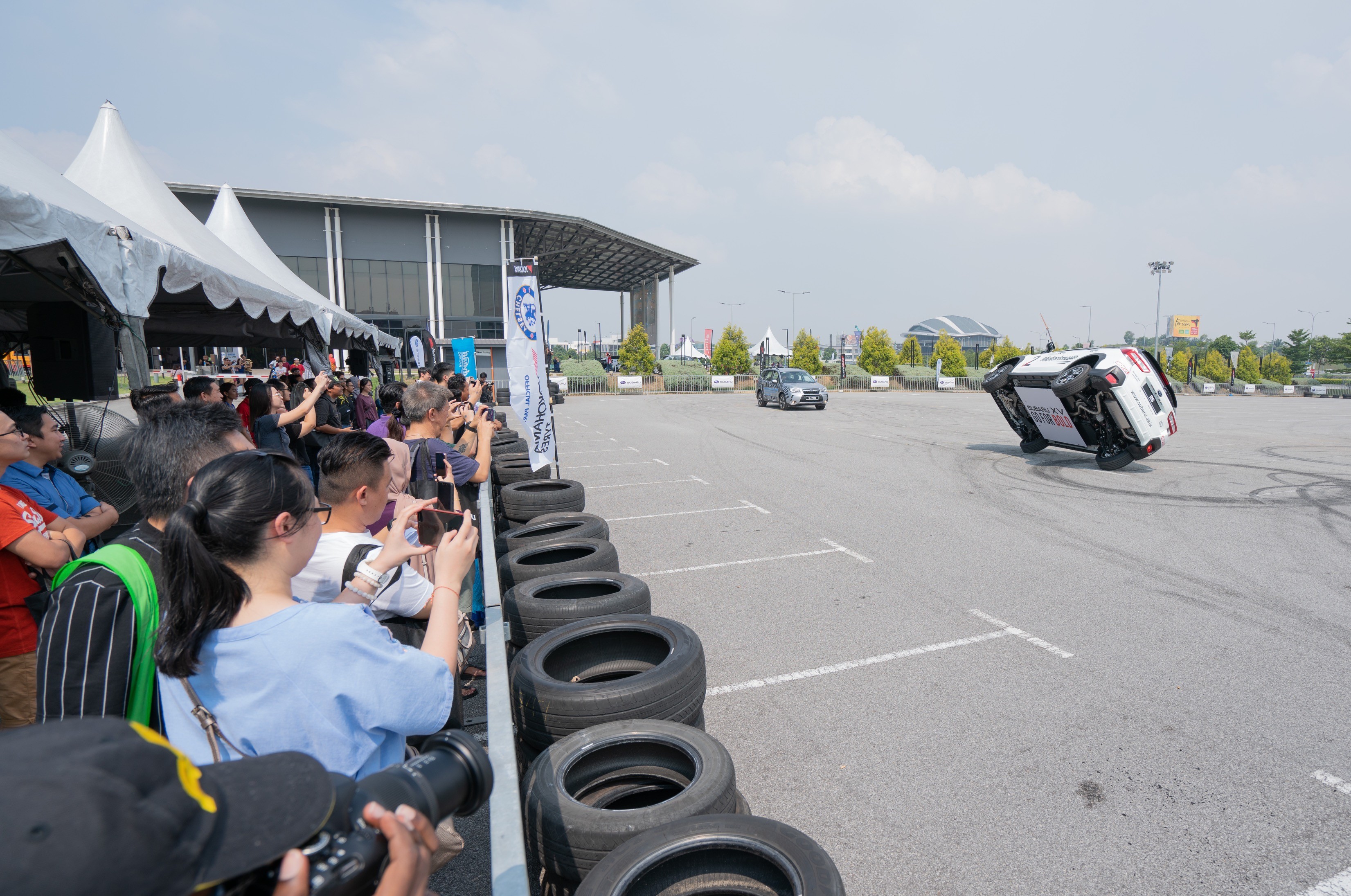 As in previous years, the Malaysian Institute of Road Safety Research (MIROS) gave out car inspection and road safety tips to visitors. A Road Transport Department (JPJ) mobile counter was also available for those who would like to pay their summons or renew their drivers' license.
"This success is another milestone for us in Carlist.my and the automotive industry. We are already planning a bigger and better event for 2020, with more participating brands, more technology to showcase and even more exclusive promotions to look out for. Eventually, we would like to build ourselves as a launch platform for the industry – whether it's a new car or a new technology, DRIVE:Auto Fair will be the place to be." Stone concluded.
For more information and photos of the exhibition, please visit www.carlist.my.
For more information please contact:
Hamish Stone
Chief Executive Officer
iCar Asia Ltd
Mobile: +6017 473 3778
Email: hamish.stone@icarasia.com
Yee Chin Beng
Chief Financial Officer
iCar Asia Ltd
Mobile: +6012 655 8333
Email: chinbeng.yee@icarasia.com
Listed on the Australia Securities Exchange, iCar Asia (ASX: ICQ) owns and operates ASEAN's No.1 network of automotive portals.
Headquartered in Kuala Lumpur, Malaysia, the company is focused on developing and operating leading automotive portals in Malaysia, Indonesia and Thailand. iCar Asia is continuously working to capitalise on its market-leading positions, with its online properties currently reaching approximately 12million car buyers and sellers in the region every month.
iCar Asia Network of websites: