Implementation of scheme of arrangement
February 10th, 2022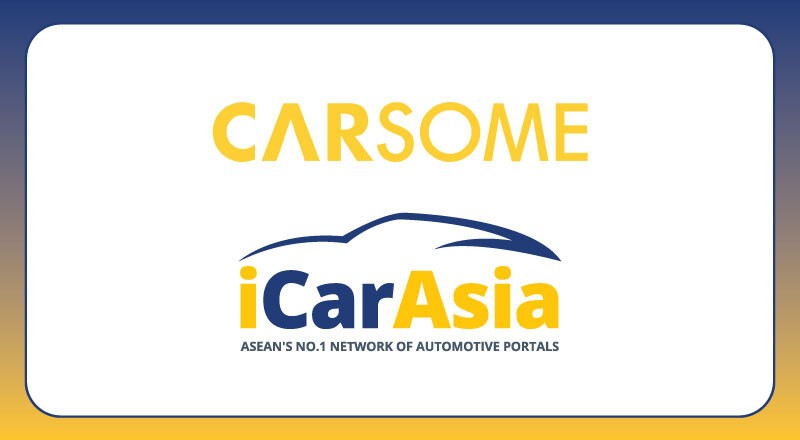 10 February 2022 - iCar Asia Limited (ASX:ICQ) ("iCar") is pleased to announce that the scheme of arrangement (Scheme) between iCar and its shareholders other than Excluded Shareholders (as defined in the Scheme) (Independent iCar Shareholders) has been implemented today, 10 February 2022.

Accordingly, the Scheme consideration of $0.53 per iCar share has been sent to Independent iCar Shareholders today in respect of iCar shares held as at 7:00pm (Sydney time) on 7 February 2022.

iCar also advises that Carsome Group Pte. Ltd. (Carsome) has today completed the acquisition of 42,905,042 iCar shares held by a subsidiary of Catcha Group Pte. Ltd (Catcha) pursuant to the Joint Bid Agreement between Carsome and Catcha dated 11 July 2021.

As such, Carsome is now the sole shareholder of iCar.

Changes to iCar board of directors

With effect from implementation of the Scheme, Georg Chmiel, Hamish Stone, Lucas Elliott, Patrick Grove and Syed Khalil Ibrahim have resigned as directors of iCar.
Cheng Kee Choon has been appointed as a new director of iCar.
Richard Kuo and Peter Everingham will continue to act as directors of iCar.

Delisting of iCar
As previously announced, trading in iCar shares on the ASX was suspended at the close of trading on 2 February 2022.
iCar intends to apply to the ASX to have the quotation of its shares terminated and for iCar to be removed from the official list of the ASX with effect from close of trading on 11 February 2022.

This announcement has been approved by the iCar Independent Board Committee.
For more information please contact:
Hamish Stone
Chief Executive Officer
iCar Asia Ltd
Mobile: +6017 473 3778
Email: hamish.stone@icarasia.com
Yee Chin Beng
Chief Financial Officer
iCar Asia Ltd
Mobile: +6012 655 8333
Email: chinbeng.yee@icarasia.com
Listed on the Australia Securities Exchange, iCar Asia (ASX: ICQ) owns and operates ASEAN's No.1 network of automotive portals.
Headquartered in Kuala Lumpur, Malaysia, the company is focused on developing and operating leading automotive portals in Malaysia, Indonesia and Thailand. iCar Asia is continuously working to capitalise on its market-leading positions, with its online properties currently reaching approximately 12million car buyers and sellers in the region every month.
iCar Asia Network of websites: